Suzie Wilson of HappierHome.net and author of The Ultimate Guide to Prepping Your Home for an Open House, gives 7 easy ways to stage and sell your home quickly.
In the world of selling your home, it's ideal to sell your house quickly. Projections regarding the housing market indicate that nowis probably one of the best times for you to sell your home if you're looking to maximize its value. Here are some easy ways to stage your home and sell it fast.
Make the exterior sparkle
If you're looking to sell your home quickly and make a strong first impression without breaking the bank, there are several inexpensive ways to give your exterior some flash. Start by updating the door. You can repaint it a nice color that contrasts beautifully with the rest of the house, add some potted plants, and even add some house numbers to the front. You can also detail the garden beds, mow the lawn and rent a power washer to get rid of some stubborn dirt on any areas of the house or driveway.
Declutter everything—even the garage
As you figure out your declutter approach, ask yourself one simple question about each object: Is this something that is useful to me at least once a year? If so, keep it. Get a few trash bags. Have one for trash, one for donating, and the rest for whatever you need to get out of the house. Do this for the garage and closets as well, since they're easy to overlook. If the amount of clutter is overwhelming, take 10 minutes every day on a particular room or area.
Beautify your closets
After decluttering your closets, focus on how to make them aesthetically pleasing. Gather all your long-hanging clothes together. Adding extra lighting can make it feel like the closet is more spacious. Maximize the space by including a mirror or add some storage space that uses the door.
Take a neutral stance
Be like Switzerland and go neutral. Paint the interior walls in your home with a neutral tone. Design experts and housing sale information from listings indicate that the color you paint certain rooms in the home can dramatically change the selling price. This is a good reason to go with calming neutral colors.
Give spare rooms a purpose
Leaving a spare room empty prevents you from showing off the potential that your home has. An article on Forbes recommends you give a room purpose to show off how it could be used and help to maximize the value. You could turn a spare room into a home office or library. It could also be a crafts room or a guest room. You can put a futon in there to use as an office for the rest of the time, and then show that when guests come to stay, it can be turned into a bed.
Make the most of unusual nooks and crannies
Everyone has unusual extra space in their houses. Whether it's a triangular space beneath the stairs or some cramped corners, try giving them purpose. You can put plants, books, pictures, or little sculptures in those areas. They'll look more natural and blend with the rest of the house.
Let there be light—and lots of it
Improving the lighting in your home doesn't necessarily require the installation of new lighting fixtures. Matthew Tanteri, an assistant professor of lighting design at Parsons the New School for Design, suggests improving light reflectivity and moving furniture so it allows in a maximum amount of light. Dark drapes and walls absorb a lot of light. This is where painting neutral tones is a real advantage, as neutral tones are typically lighter and let in more light.
Painting your house neutral tones, decluttering and rearranging furniture are just a few starter steps. They'll make all the difference on improving your chances of selling your home. Make a plan on what to do first and get started.
Author
Suzie Wilson is an interior designer with more than 20 years experience. What started as a hobby (and often, a favor to friends) turned into a passion for creating soothing spaces in homes of every size and style. While her goal always includes making homes look beautiful, her true focus is on fashioning them into serene, stress-free environments that inspire tranquility in all who enter. TheUltimate Guide to Prepping Your Home for an Open House is filled with tips, tricks and other advice based on Suzie's years of experience in interior home design that will set you up for success.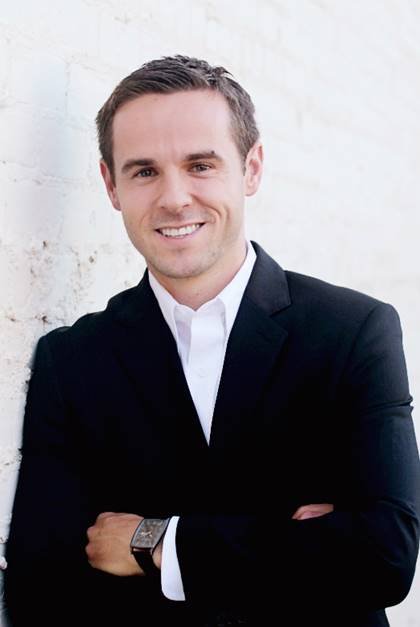 Hi, I'm Doug Reynolds. I graduated from CSU, Sacramento with my degree in Real Estate in 2006.  I've been a full service Realtor since then and have had the opportunity to help over 200 buyers, sellers and investors with their real estate needs. I smoothly navigate sellers, buyers, and investors through an intricate process to avoid mistakes and achieve their real estate goals.  I take a relational approach to each individual client and strive to find their "Why" of buying or selling a home. I then tailor my efforts to meet their needs in a way that makes them feel valued, appreciated, heard, understood, cared for and professionally represented. I maximize their investment and time while reducing their worries and needed efforts